Examiner
An Interview with Actress/Recording Artist Meital

They say she could be bigger than Lady Gaga. And though that might be a lot of pressure on a new artist, Israeli-born pop diva Meital takes it all in-stride.

Beginning a career as an actor, Meital knew the importance of crafting an image that would appeal to the masses yet she's chosen to go a different route. Being genuine, a little quirky and as true to her real-self as possible seems to be Meital's motto and evidently, the path has worked.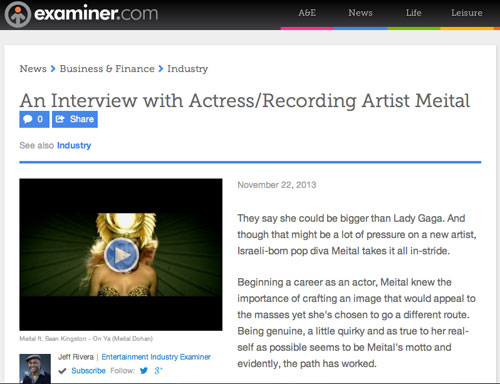 Full interview here: http://www.examiner.com/article/an-interview-with-actress-recording-artist-meital
"Give Us Back Love" Video Released!
International chart-climbing pop star MEITAL breaks through the prestigious Billboard's Top 10 Chart with her newest single "Give Us Back Love," earning the #7 spot on the American Billboard Music Club Chart. The world has also taken notice with the song reaching #1 on Italy's iTunes dance chart and #4 on the UK Club Chart while gaining attention from press worldwide including MTV, EXTRA, Vibe, USA Today and Interview magazine. MTV and VEVO officially released today the thrilling "Give Us Back Love" music video featuring Meital shutting down LA's busiest freeway and finding herself in a compromising position with a police officer, please see the official music video here: http://www.vevo.com/watch/meital/give-us-back-love/USA2P1360217


BiteSizeTV
BiteSizeTV

The Girl Spot Celebrity Interview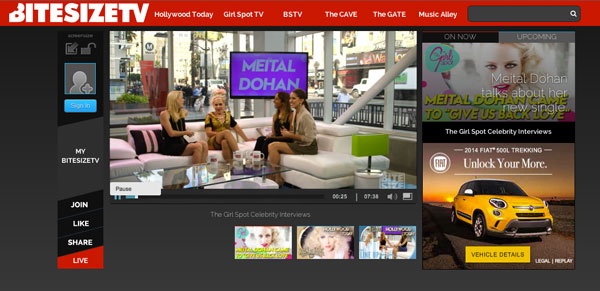 Full article here: http://www.bitesizetv.com/#!/search/&query=meital
FKN Famous
FKN Exlcusive – Meital Dohan

Every week we love to introduce you to some new talented individuals. Well today to we've got a talented singer from the UK by the name of Meital Dohan. Check out this FKN Exclusive with Meital Dohan and see how she started out in the industry. Also check out her latest music!!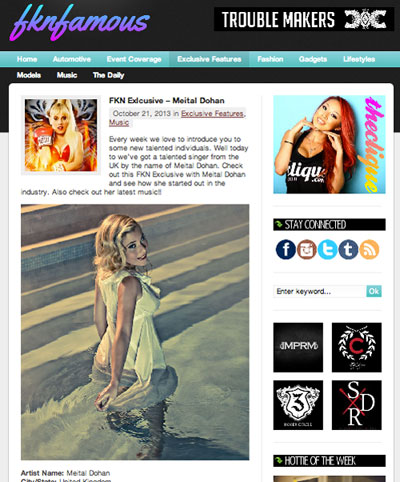 http://fkn-famous.com/2013/10/fkn-exlcusive-meital-dohan/
PS Pride